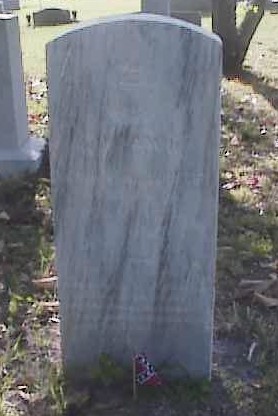 William H. von Eberstein's obituary from the Washington Gazette, October 30, 1890 (Washington, North Carolina)
William, Baron of Eberstein, an old and most highly esteemed friend of THE GAZETTE departed this life at his country residence, four miles from Washington, on Saturday, October 25, 1890 in his 69 year. A true type of the ruddy faced German, a Baron in his own right, and withal a genial and sociable companion, William H. von Eberstein was always greeted by a host of friends no matter where he went. Leaving his native land on account of political persecution, his footsteps led him to Washington at an early age and the past forty years of his life have been spent among the people of Beaufort County. He espoused the cause of the Southern Confederacy, and entered his own body as a bulwark against the invasion of the land which he had adopted as his own, and his war record as a soldier is beyond reproach. When peace came again he quietly turned to his chosen profession--a tiller of the soil--and has since thoroughly identified with all measures for promoting the agricultural welfare of his section. The ex-Confederates of North Carolina and their Association never had a warmer nor better advocate than Mr. Eberstein, and he was never foremost in any movement for their benefit. The Baron was master of several languages and was supplied with a fund of wit and humor which caused him to be much sought after in social circles. His funeral on Sunday at Trinity church was attended by a large number of sorrowing friends from all parts of the county. Peace to his ashes.
NOTE: One statement in his obituary is incorrect. He did not leave his native land due to political persecution, but rather, left home at the age of 13 to begin a career at sea, something he had dreamed of doing as a young child. His father was deceased at this time and he was living with his mother at her home in England. With the help of several people, W.H. von Eberstein began his career at sea as a Midshipman aboard the Chief with the British East India Company.